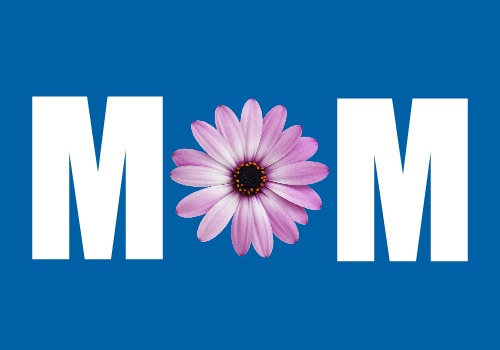 Getting Personal
I don't get too personal with you guys here on the blog, but I want to share this with you.  And…let it serve as a memorial to my mom.
My mom passed away 16 years ago.  It was sudden. It was unexpected.  It was horrible.  She had colon cancer.  They removed a large section of her colon and she was doing really well.  A few days after one of her chemo treatments she complained of a bad stomach ache.  It got worse and worse and the doctor admitted her to the hospital.
They tried all kinds of treatment and medicine, including morphine.  Still:  a horrible ache in her gut.  When they were out of options, they performed abdominal surgery and found a blood clot.  It was too advanced for treatment:  her intestines had lost all flow of blood.  There was nothing they could do.
I can still remember the doctor telling me and my dad and brother and sister and uncle the news.  We were stunned.  Silent.  Dumbfounded.  Fighting back tears and my voice cracking, I think I was the first to ask:  "So.  You're saying she isn't going to make it?"  With one word, the doctor told us all, "Right."  Followed by, "I'm sorry."  That's when the earth stopped revolving for me.
How Do You Tell Your Mom She's Dying?
She would be 'kept comfortable' and within 48-72 hours she would be gone.  She was only fifty-five years old.  Too young to be 'gone'.  She would miss out on spending time with my first son, Nate.  He was just two months old.  He and his brother would never have the honor of knowing my mom.  It was a shame.  As a family, we decided that Mom needed to be told that she was dying.  Oh, but HOW do you do that?  What words do you use?  How do you tell your mom that she's dying?  How?  My dad couldn't do it.  It was up to me.  It was probably the most difficult thing I've ever done.  Ever.
I explained to her that they found a blood clot in her intestines and that it was really bad.  I think she understood what I was saying…without me having to say it.  She knew it was the end.  My heart sank.  And continued to sink.  It hurt so bad to stand beside her bed, knowing that she knew her remaining time was short.  She told us to stay close as a family.  That was important to her.  Had always been important her.
We stayed at the hospital for the next two days.  Towards the end of the second day we knew she was leaving us quickly.  First she was burning up and then she was cold.  We tried to comfort her in any way we could.    Her breathing became erratic and then.  She was gone.
Proud. Loving. Giving.
My mom was so very proud of her kids and her family.  She was the most giving person I ever knew.  She gave and gave and gave and seldom got in return.  I miss her so much and think of her often.  I absolutely hate the fact that she never got to know my boys.  I cry over that fact.  It hurts me to know that they never shared a laugh or a tear with their grandma.  She would be so very proud of them.  I see my mom in both Nate and Matt.  Their looks and their sense of humor remind me of Mom every day.  God, I miss her so much.
A Small Token of Love to Share With You
To pass along her constant outpouring of love and giving, I offer you a small gift.  In honor of Mom, I've created a PDF of instructions to create a set of fabric coasters .  The tutorial is my gift to you.  You can make the coasters and give them away as gifts.  Click here to download the PDF.
Nothing would make me happier.   To pay it forward.  To share something small and make a big impact.  I think that would make my mom happy too.
Mother's Day is Sunday, May 8th
One last thing:  have a great Mother's Day.  If you're close to your Mom, that's terrific.  If you're not, why not take a step to be closer?  Call her.  Send her a card.  Tell her that you love her.  Would you do that for me?
The Gift — and a Small Favor to Ask of You
Please.  Do me a big favor:  Talk about this post.  Blog about it.  Tweet about it.  Put a link to this blog post on your Facebook page.  Help me spread the word about my mom and the free tutorial in her memory.  Help me share my mom's love with the world.